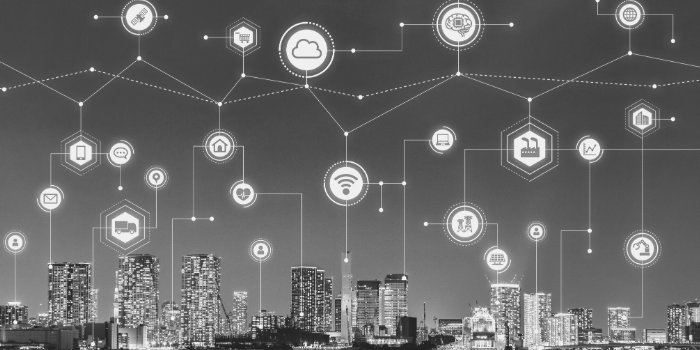 In a recent article, Forbes shared that, "85% of enterprise decision-makers say they have a time frame of two years to make significant inroads into digital transformation or they will fall behind their competitors and suffer financially". This just got a lot more urgent given the current economic landscape.
Automation, digitization, modernization – oh my! There are (what seems like), an endless list of concepts, technologies and trends you need to keep current on to create an edge in today's business landscape. Modernization means teams are optimized and running at full efficiency, your budgets are being invested wisely, there is visibility into what's working and what's not working, and your go-to-market pipeline is being reported and forecasted accurately.
At its core modernization is a mindset enabled by strategy, process and technology to meet the buyers of today where they are, no matter the industry.
Millions are spent every year trying to modernize, digitize and automate sales and marketing and other functions – few companies get it right. From our experience, here are the 3 biggest signs that your sales and marketing modernization efforts are going off track:
1.
Sales & marketing alignment
Sales and marketing are two sides of the same coin – customer success-driven revenue generation. But if the two aren't aligned, how can your revenue engine be operating at its best? Many modernization efforts start with a piece of technology that both departments are meant to use for different reasons. If these teams aren't aligned in strategy and process first, the technology will further the divide and any reporting will be inaccurate for both teams. When your sales and marketing teams aren't aligned from the leadership to the field, your customer journey will be fractured at worst or filled with friction at best, your investment in either department will not be optimized, and revenue will leak from your unstable pipe.
Tip: Prevent this costly mistake and work with an expert to align your sales and marketing function to the way your company operates. Reach out to book a strategy session with us.
2.

Technology plays a part
We, as people, are more technologically enabled in every area of our life than ever before – sales and marketing teams are no different. There is a myriad of technologies available to do any task we could need. But how do we choose where our investment should go? What do we tell that technology to do for us? Without the strategy to inform the process, and the process to dictate the technology – your investment will be wasted, and the technology will be ineffective. Technology is a tool, not the silver bullet for marketing and sales modernization.
Tip: This is an important piece of a triple threat – strategy, process and technology – you need all three.
3.
Leadership is key
No matter what strategy, process or technology you choose to invest in, they all have one thing in common… a CEO who wants to know what the ROI is. Modernization is often a shift to mindset, culture and budget allocation. It starts with the business strategy and spans departments, impacts processes and provokes change. For any of that to be successful, you need your CEO. Without their leadership and buy-in, siloed modernization efforts will be full of frustration, wasted time and money, and ultimately fail.
Tip: Be the leader your organization needs and watch your modernization efforts yield massive results
The world is changing fast and modernization efforts are happening in every area of business. Don't let your sales and marketing modernization efforts fail – be planned, proactive, aligned and with the right people and technology as part of the process.